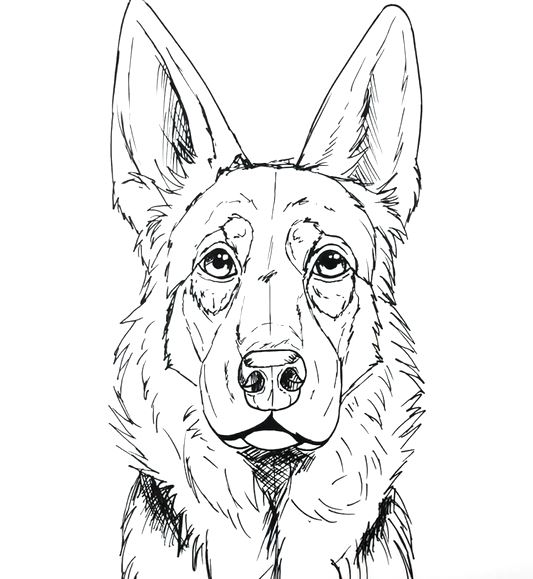 This page will show you how to draw a German Shepherd's face and head in step-by-step guides.  The first tutorials will be easier and for beginners, and each tutorial will get more advanced.
How to Draw a German Shepherd Face Step-by-Step
This will be one of the easier tutorials, which can be followed along step-by-step.  This is a black and white drawing which is done in marker.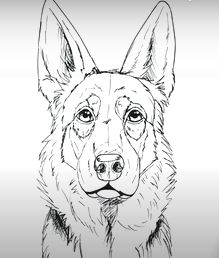 How To Draw A German Shepherd | Step By Step
German Shepherd Face Drawing with Sunglasses
This is one of the most basic dog face drawings, and resembles a German Shepherd.  He's cutely wearing a pair of sunglasses as well!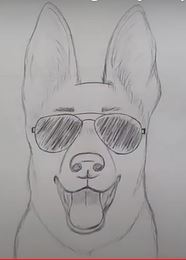 How to draw a dog easy step by step for beginners || dog drawing tutorial
Easy German Shepherd Face Drawing for Beginners
Here is an easy German Shepherd face drawing that is done with marker for a black and white image.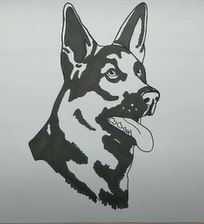 How to Draw A German Shepherd Face
How to Draw a Realistic German Shepherd Face
This last tutorial is the most realistic and advanced German Shepherd face and head drawing.  The detail is incredible.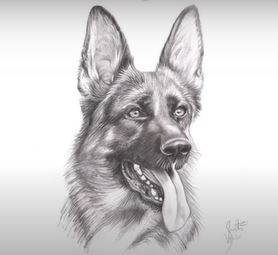 How to Draw a Dog - German Shepherd
German Shepherd Face & Head Drawing Resources
German Shepherd Face Step-by-Step
German Shepherd Dog Face with Sunglasses for Beginners
Easy German Shepherd Face Drawing