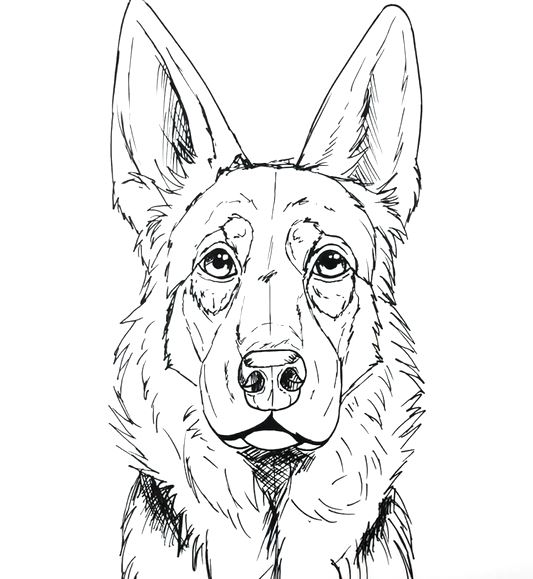 This page will show you how to draw a German Shepherd's face and head in step-by-step guides.  The first tutorials will be easier and for beginners, and each tutorial will get more advanced.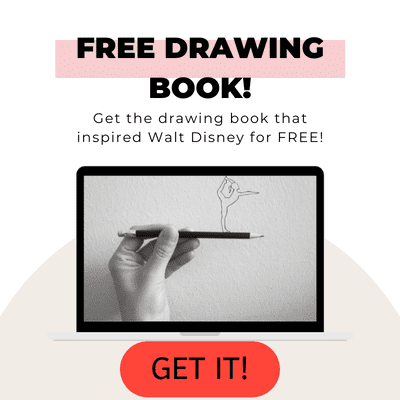 How to Draw a German Shepherd Face Step-by-Step
This will be one of the easier tutorials, which can be followed along step-by-step.  This is a black and white drawing that is done in marker.
German Shepherd Face Drawing with Sunglasses
This is one of the most basic dog face drawings and resembles a German Shepherd.  He's cutely wearing a pair of sunglasses as well!
Easy German Shepherd Face Drawing for Beginners
Here is an easy German Shepherd face drawing that is done with marker for a black and white image.
How to Draw a Realistic German Shepherd Face
This last tutorial is the most realistic and advanced German Shepherd face and head drawing.  The detail is incredible.
Our Top Pick
How to Draw a German Shepherd Head & Face
This is our top recommended class for learning how to draw a German Shepherd. You will learn step-by-step how to draw a German Shepherd face in over 2 hours of material.
Through our partnership, you can access this class along with 1000's of other great art classes, all for free. Use the link below to access a full month of classes, at no cost!
German Shepherd Face & Head Drawing Resources
German Shepherd Face Step-by-Step
German Shepherd Dog Face with Sunglasses for Beginners
Easy German Shepherd Face Drawing