On this page below, you can find your two free sample lessons from the Pencil Drawing Made Easy full course. Each sample lesson contains a full video with related PDF downloads for the related material.
The great thing about the Pencil Drawing Made Easy full course is that it works for all skill levels, including beginners. The course will start from the beginning of what you need to learn and will become progressively more advanced with each lesson, so as not to overwhelm you.
You get over 42 hours of lessons, including many bonuses and also PDF downloads to have for reference.
It is a pencil drawing course that specializes in taking beginners and teaching them how to draw in a realistic style. The course itself is online video, so you can access it from anywhere in the world, including a tablet or phone.
Each class is two hours long so you can even draw while watching the video, nothing is left to the imagination. The course starts off by showing you all the equipment you need and the basic strokes. Even in this video, I picked up a cool tip for erasing.
What I like is that each lesson builds on the previous so you are never thrown into the deep. Each class has its own concept or technique that you need to master, for example, in the second class you learn how to spot the different tonal values. In this class, Nolan (the instructor) uses different styrofoam objects to show you the light affects the tonal values. The way he explains it makes it so easy to understand, like theory being explained in a practical way.
With each class, you get a downloadable template that you can print out and use to transfer to your drawing paper. You then also get a high-quality photo of the reference and the final drawing. They are laid out in the pdf in such a way that when you print it out, each is exactly the same size. This makes it easy to judge sizes while drawing.
In each class, you complete a drawing project. Like in the second class you draw a realistic spoon. At the beginning of the class, I thought it was going to be difficult, but after watching the explanations at the start of the class and the practical demo, it turned out to be quite easy.
The next four lessons are also still-life drawings. There is an onion and garlic still life, a transparent wine glass, a rose, and an apple drawing. In each of these, you learn all about creating texture and depth in your drawings as well as drawing negatively and how to draw reflective objects.
From there you start drawing portraits. Nolan shows you how to draw all the major features like the eyes and mouth. What I liked was that he shows you what to look out for with each one. Once you have completed say the ear class, you will be able to draw any ear and not just the one from the class itself.
What really makes this course stand out from the rest is that it goes much deeper than any of the other courses I have seen. There are even classes on how to draw material textures and hands.
All the videos are high definition, and you will learn how to realistically draw so many different things, such as spoons, glasses, noses, hair, eyes, mouths, fruit, faces, flowers, birds, hands and more!
You get lifetime access to the courses, which can be accessed anytime!
Right now you can get 75% off the price by following this link here.
Pencil Drawing Made Easy Sample Lessons
Lesson 1 – Introduction to Pencil Drawing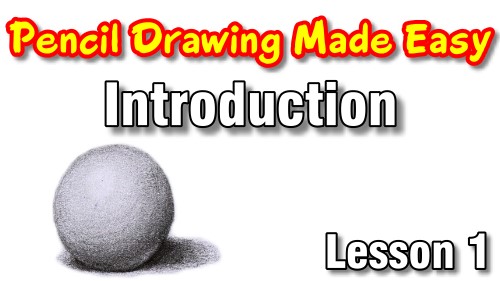 Lesson 1 Materials
Did you enjoy the first lesson? There's another one to come. Remember, you can access the full course using the button below.
Lesson 5 – How to Draw Glass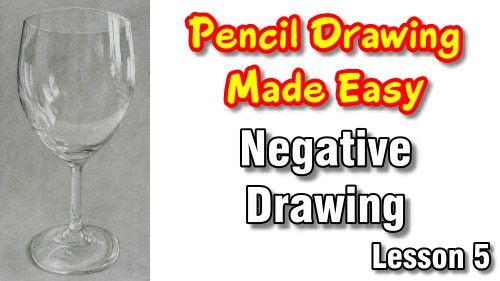 Lesson 5 Materials
Did you enjoy these lessons? There are still 15 more lessons to go in the full course plus tons of bonus material!