How to Draw a Fish Easy in 5 Easy Ways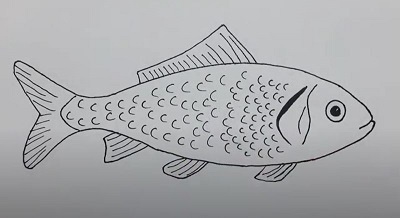 This page will focus on teaching you how to draw a fish easy & simple.  These could even be drawn by kids as well.  Also, since these are easy drawings, they can be done with just a marker or pencil, no need for expensive art tools.
You can find other tutorials on drawing different animals in Drawing Animals Easy.
Let's get started with drawing a fish!
Draw an Easy Fish Step-by-Step
This is an easy to draw fish, which you can follow step-by-step.  The end result is pretty good.  It's not cartoonish, but looks decently real.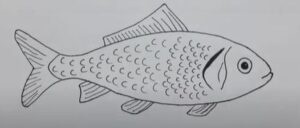 How to draw a Fish step by step
Very Easy Fish Drawing
The next is a very easy fish drawing, even easier than the previous.  And, it is great for learning.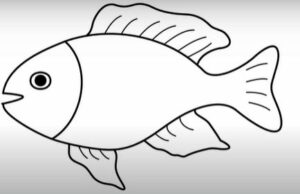 How to draw a fish #4 | Easy drawings
Easy Fish to Draw Step-by-Step
Here is an easy fish to draw step-by-step using marker.
How to Draw a Fish easy step by step
Draw an Easy Fish in Color
This next one is an easy fish to draw in color!  If features a two tone of orange and white.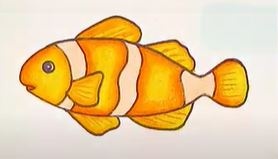 How to draw a fish step by step (very easy) fish drawing with color aquarium fish drawing
Easy Fish Sketch
This last one might be the hardest of all the easy drawings.  It is a fish sketch with a little more detail.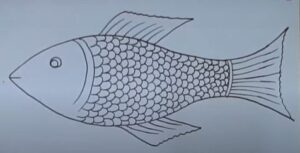 Fish sketch drawing | fish drawing | goldfish drawing step by step
Final Thoughts
Hopefully, you were able to learn how to draw a fish easy and simply!  Have fun with it and check out other pages for more drawing tutorials!
How to Draw a Fish Easy Resources
How to draw a fish step by step
How to draw a fish easy – Step-by-Step